Types of Roofing
There are many types of roofing materials to choose from, and a little bit of investigation might lead you to consider a new type of roofing rather than merely replacing with the same material you now have.
Choosing the right roofing material requires that you weigh appearance, longevity, cost, and structural issues.
D.R. Martineau specializes in residential roofing in Southwest Florida and offers a wide array from which to choose.
Our top priority is to provide excellent quality installations, repairs and replacements, and an even better experience for our customers!
Residential Roofing Materials
Below you will find some general information on some of the types of roofs D.R. Martineau Roofing offers.
Of course, we have many more available, so please contact us for details.
Concrete Tile Roofs
Concrete roof tile is beautiful and enduring and one the easiest ways to complement your lifestyle and increase the value of your home.
They provide natural protection against heat. Compare the difference of the attic temperature measured using identical heat sources simulating the sun's radiation comparing standard concrete roof tile to conventional asphalt shingle. The result is less heat, which means lower energy bills.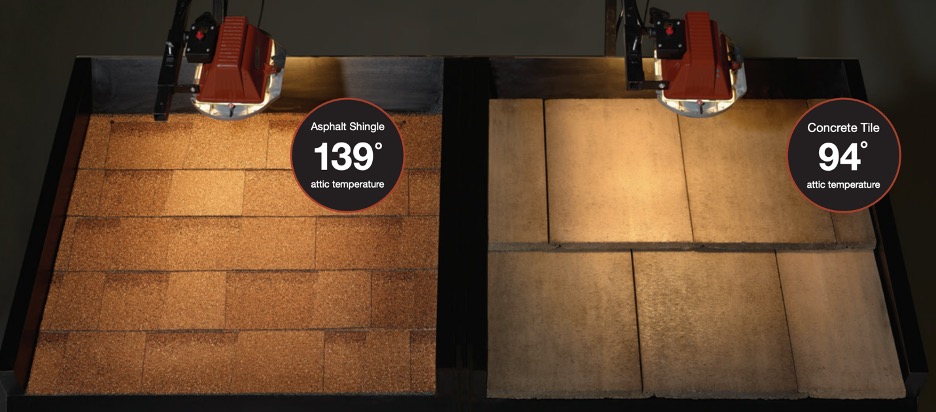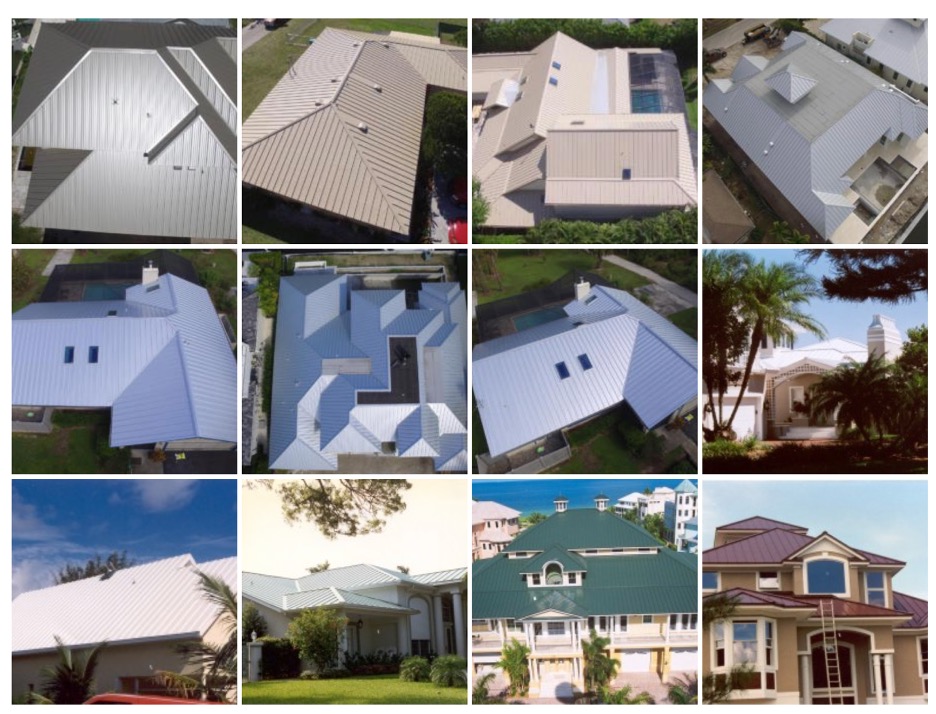 Snap-Lock Metal Roofing
D.R. Martineau Roofing offers a variety of mechanical and snap-lock profiles, including radius, domes, convex, and concave, as well as many architectural structures. Additionally, standing seam metal roofing comes in a wide variety of panel color choices coupled with choices of length, width, profile, shape, thickness, and more.
If you love long, clean lines and low slopes, a snap-lock metal roofing or siding panel is the perfect choice for you. With our snap-lock panels, we create elegant rooflines and gorgeous accents that draw the attention of passers-by.
Metal roofing is growing in popularity due to its superior weather-tight qualities, its sleek/modern look, and its durability.
Shingle Roofs
If you're looking to enhance your building, don't overlook the power of using color on your roof to help coordinate exterior accents like paint, trim, and even landscaping.
Shingles are lightweight, require minimal maintenance and minimal care to continuing looking like new for an extended.
And should your roof have damage at some point after installation, shingles are one of the most affordable types of roofing to repair.
Shingles are available in many colors and will provide a beautiful finish to your building.